Today,
Moving Gate Systems

is announcing that we're teaming up with Amazon Key for Business to help streamline Amazon deliveries to residential multi-unit buildings and communities.

Amazon Key for Business is a more convenient, efficient way to receive Amazon deliveries in lobbies, package rooms, gated communities, and more. It reduces the need for building managers to provide access to Amazon drivers and manage packages. It also eliminates the need for building owners to maintain staff onsite during Amazon's broad delivery window, enhances building amenities for free, and allows residents' packages to be delivered more quickly.

With Key for Business, using Moving Gate Systems, Amazon drivers only enter secured areas after being verified via the Amazon Delivery App, and they follow step-by-step delivery instructions that guide them to leave packages in the location that works best for building owners and managers.

The Key for Business device is compatible with most electrical access systems, including ours, and the device, installation, and maintenance are all free of charge. Installation is typically quick and easy.

We're honored to partner with Amazon Key for Business and look forward to helping our clients operate more efficiently by streamlining Amazon deliveries to multi-unit buildings and gated communities.

For more information about how our partnership with Amazon Key for Business can help you, contact Larry or Buddy

Moving Gate Systems (520-539-0019

[contact-form-7 id="102″ title="Contact form 1″]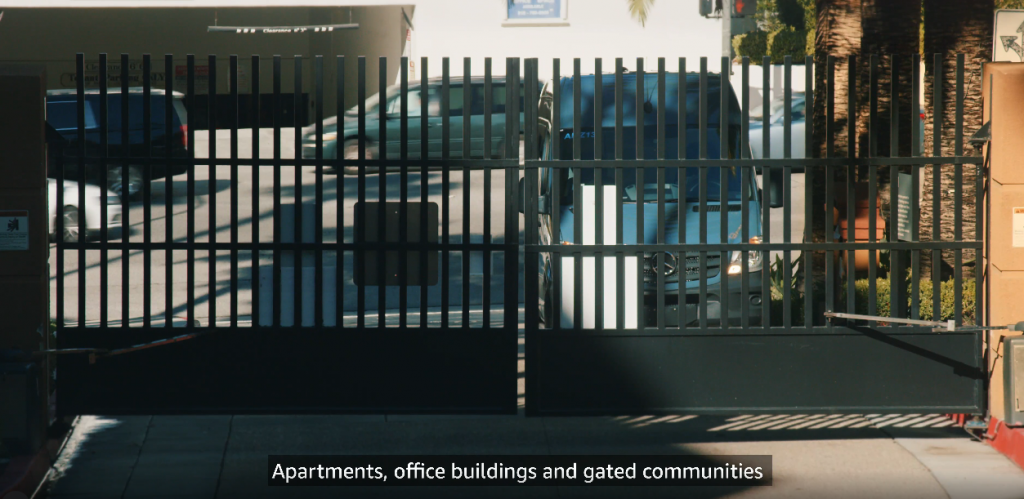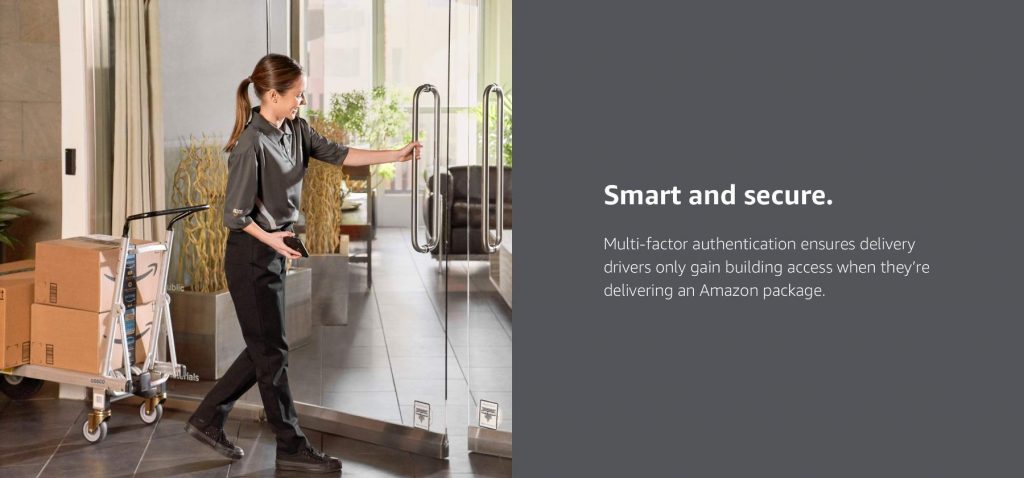 Streamlines Amazon deliveries
Gives Amazon drivers the ability to access 5 buildings and deliver packages without any help from staff via the Key for Business smart fob and Amazon delivery app.
Increases building safety and security
Key for Business only grants access after validating a driver's ID, route, location, and time of day, and it reports time logs to the existing access control system.
Reduces failed delivery attempts
Step-by-step delivery instructions, including pictures, ensure driver deliver packages to the proper location and increase delivery accuracy by 80% .
Helps you save
Key for Business Eliminates the need to maintain staffing during Amazon's delivery window, and reduces staff time spent managing packages.
Installation is seamless and free
The Key for Business smart fob integrates seamlessly with existing access system . and the fob, install ati on, and maintenance are free of charge.
Want to learn more about Key for Business? CALL OR EMAIL TODAY (520) 539-0019 Sales@movinggatesystems.com
See our CONTACT PAGE HERE
Installation Agreement
This is an agreement between you (on behalf of your company and Location (as defined below) that you elect to sign up for Key for Business services, "Company") and Amazon.com Services, LLC (with its affiliates, "Amazon"). These terms, along with the Amazon.com Privacy Notice (https://www.amazon.com/privacy) are collectively referred to as the "Agreement."
Equipment and Services. Amazon may provide one or more access control devices (along with related equipment, software, and applications, "Equipment") that may provide delivery providers authorized by Amazon with access to enter Locations (as defined below) to deliver packages, parcels, other products, and/or services (the "Services"). Amazon will retain ownership of all Equipment.
Company Obligations. For each apartment building, commercial building, complex, and/or multi-family dwelling that are owned or leased by Company or any of its affiliates ("Location"), Company may provide Amazon with a credential for building access and allow Amazon to incorporate the credential into the Equipment and will indemnify and defend Amazon from any claim alleging any infringement, misuse, or misappropriation of such access protocol.
Termination. Either party may terminate this Agreement, in whole or with respect to any Location, by providing written notice to the other party. Section 4 (Disclaimer of Warranties), Section 5 (Limitation of Liability) and Section 6 (General) will survive the termination of the Agreement.
Disclaimer of Warranties. Amazon provides the equipment "as is" and makes no warranties of any kind. To the fullest extent permitted by applicable law, Amazon expressly disclaims all warranties, whether express or implied, including warranties of merchantability, noninfringement, title, or fitness for a particular purpose. Amazon does not warrant that the equipment will operate uninterrupted or error-free.
Limitation of Liability. Neither party will be liable to the other under this Agreement for indirect, special, punitive, or consequential damages. In no event will any party's liability under this agreement exceed $10,000 in connection with the Equipment.
General. Exclusive jurisdiction over and venue of any suit arising out of or relating to this Agreement will be in the state and federal courts in King County, Washington, and each of the parties hereto consents to the personal jurisdiction of, and venue in, those courts. If for any reason a claim proceeds in a court outside of King County, Washington, the parties each waive any right to a jury trial. All notices hereunder will be in writing and will be sent by email, overnight courier or certified mail. Notices to Company may be delivered to either the e-mail address or physical address provided by Company when Company signed up for Key for Business. Notices to Amazon will be delivered, Attn: General Counsel, to P.O. Box 80683, Seattle, WA 98108-0683 (if by USPS) or 410 Terry Avenue North, Seattle, WA 98109-5210 (if by courier), with a copy to contracts-legal@amazon.com and ring-contracts@amazon.com.